Window Graphics
View Window Signs Gallery
Build excitement and intrigue around your newest and hottest products and/or services with appealing tailor-made window graphics!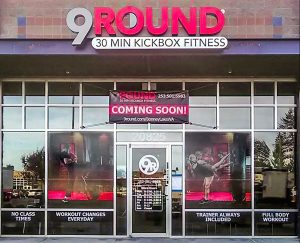 When your business is selling high-margin products or services, you desire to supply privacy to your clients within your business, or merely desire to alert your potentially interested consumers about your exclusive business offerings, cohesive window signs and graphics get your brand and business recognized and remembered.
High Value Signs is your trusted nearby vinyl window graphics company, creating exciting window graphics, decals, displays, and clings that consistently market your brand and business.
Call High Value Signs today at (214) 571-7032 for your Free Consultation!
Window Signs for All Businesses
High Value Signs provides the ideal window signs, displays, and graphics for enhanced brand visibility. Our accomplished window graphic professionals will produce unique window graphics that complement your current branding, are in-line with your marketing goals, and tell the world what you have to offer.
Our custom window signs and graphics include:
Sale Banners
Large Format Window Posters
Window Clings
Cut Vinyl Window Lettering
Custom Branded Privacy Film
Vinyl Window Graphics
& much more!




We work diligently to produce the right products to support your business promotion efforts. We learn about your brand and business to make well-informed suggestions for sign and graphics products that exceed your expectations. Our dedicated professionals are eager to help support your business goals with eye-catching window graphics, wraps, signs, banners, lettering, and more.
Retail Window Graphics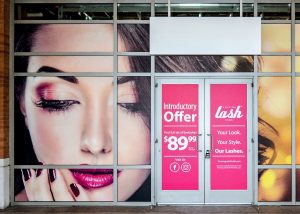 It's no secret retailers have a lot of time and energy invested in their promotional window displays. An attractive window display is intended to bring engaged likely buyers into your business. If you're marketing a special promotion, sale, or event, or aim to improve sales related to a new, high-ticket item, engaging window displays are a superb way to do this.
Normally, window displays are improved with the seasons to display the newest, hottest merchandise you provide. High Value Signs is the local experts you need for intriguing window graphics, signs, and full displays to gain exposure for your sales events and high-margin products in an engaging way that can draw in more new shoppers.
Privacy Window Vinyl For Offices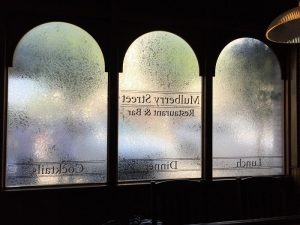 Large office facilities, similar to real estate agents, law firms, insurance brokers, counselors and therapists, service professionals, and many other company types, utilize customized vinyl window film on their exterior windows for promotion, privacy, or branding functions. Our team of experts provide privacy film that provides the same polished appearance as a custom frosted glass window pane, while avoiding the hassle and expense of entire glass panes.
Introducing your company name, logo, and other critical information within your privacy film is a fantastic tactic for improving your brand and business visibility without diminishing appeal. Our team of sign and graphics professionals will build one-of-a-kind privacy film crafted for your organization or present samples of frequently chosen vinyl film choices that will support your corporate goals.
Window Signs for Service Providers
Service providers can also attract more new customers with an eye-catching custom window display! Put your storefront to work for your business with custom graphics, murals, posters, banners, or lettering exhibiting your distinct services, specific offerings, or even design a custom window display that shows how you can help potential new clients. Our knowledgeable signs and graphics designers formulate a custom design to produce the exactly right display for all of your brand desires. We manage producing all custom elements for your display and of your eye-catching branded signs and graphics.

Free Window Graphics Consultation
If you are ready to grow your business visibility, High Value Signs delivers.
Call High Value Signs today at (214) 571-7032 for your Free Consultation with a Window Graphics Specialist!