Post & Panel Signs
View Sign Gallery
Cost-effective and highly customizable, post and panel signs are quickly becoming a popular choice for sharing your message with new and existing customers. Your company can't go wrong with promotional panel signs, such as those developed by High Value Signs.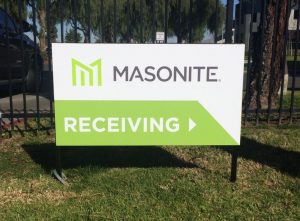 As post and panel signs specialists, we work hard to deliver signs that support your business goals. Our custom signs are all conceptualized for your unique needs and are custom crafted based on your desired materials, size, and shape. Attract new customers and boost brand visibility with unique, attractive post and panel signs!
We handle every aspect of your post and panel sign system, and, we can repair or replace damaged sign panels on existing signs. When you are looking for a reliable signage partner, High Value Signs delivers for you.
Call High Value Signs today at (214) 571-7032 for your Free Consultation!
Effective Wayfinding and Directional Signs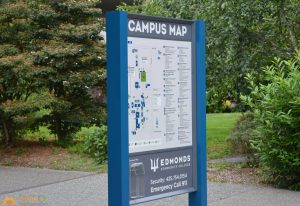 Custom wayfinding signs assist visitors who are unfamiliar with your business by literally pointing them in the right direction. Post and panel signs are a perfect solution for supporting a smooth flow of traffic throughout your facilities.
Created with visibility in mind, post and panel signs are the most economical way to support your customer and guests with correctly identifying and locating areas within your facilities or campus. With our years of experience in the sign and graphics industry, we already know the principles of effective wayfinding design. We use your unique branding elements and dynamic shapes and sizes to craft practical wayfinding signage.
Signs That Showcase Your Brand
Reassure new customers that they have found the right spot. A more affordable option than a monument sign but offering the same feeling, post and panel signs are an outstanding choice for getting your business and brand noticed.
With a variety of options for placement, materials, color, shape, and size, post and panel signs attract potential customers and support your branding as well. High Value Signs provides complete sign customization in order to deliver your unique brand and value proposition. We have a variety of options for your post and panel sign designs, such as carved or sandblasted wood signs, PVC, curved or flat metal panels, lighted message boards, and many more.
We know that business identification signs are often long-term structures, so we focus on delivering products that are attractive, functional, and durable, so we can supply the best solution for your outdoor signage needs.
Low-Cost Outdoor Signs
For businesses who are seeking more temporary outdoor signs, post and panel signs are an excellent option for your brand. High Value Signs supplies many cost-effective choices like PVC signs with custom cut vinyl lettering and graphics. PVC sign panels are less expensive than metal sign panels; however, they get the job done and can withstand a variety of environmental conditions a lot better than just wood post signs.
Post and panel signs are regularly used for promotional signs, real estate signs, construction signs, business identification signs, and other locations where signs are commonly changed or updated.
Full-Service Sign Company
We provide the perfect sign and graphics solutions for your unique brand needs. Our signage solutions are customized specifically to your preferred timeframe, budget, and market.
With our trustworthy team of sign and graphics specialists, High Value Signs supports you throughout the complete process. From conceptualization to sign and graphic design, manufacturing, positioning, and expert sign installation, we handle everything. When you want signs and graphics that is done correctly and delivered right on time, there is no better choice than High Value Signs.
Free Post and Panel Signs Consultation
Draw attention to your company with effective, long-lasting signage elements like unique post and panel signs by High Value Signs! Handling every single aspect of your signs and graphics project, we produce branded and promotional sign and graphic elements that support your brand and business objectives.
Call High Value Signs today at (214) 571-7032 for your Free Consultation with a Post and Panel Signs Expert!