Trade Show Displays
View Trade Show Gallery
If you're planning to attend a trade show in the near future, you'll want to make sure you have everything you need to leave a good impression on the clients you're trying to bring in. High Value Signs provides the perfect products for you to use, including professional displays and unique exhibits that will make your trade show booth look fantastic. When you're working hard to get more business, you need to be prepared to do what it takes to attract attention at these trade show events.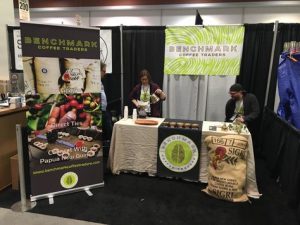 We're known for helping all kinds of business owners create unique exhibits for their trade show displays. We know it's important for you to have interesting, intriguing graphics and designs that will capture attention and get people interested enough to walk over to your booth and check things out firsthand. We know you want to educate these people about your business and what you can do for them so that they'll choose to do business with you over anyone else.
Going to trade show events is a great marketing opportunity. Although you'll initially need to make an investment, you're going to be able to make a return on that investment if your display is amazing and you're offering the kinds of products or services people can use. The best way to start reeling in all these new clients is to have an excellent trade show booth. The display should look professional and elegant, but it should also be entertaining and fun for everyone.




We're here to help you with the design of your trade show booth. We'll make sure we're helping you get positive attention from those who are attending the event.
Call High Value Signs today at (214) 571-7032 for a Free Consultation with a Trade Show Expert!
Trade Show Display Elements
The displays we create for clients are all custom-made. Each client receives something special and unique, specifically designed to his or her liking before putting everything out on display for all guests of the tradeshow to see.
Our trade show design experts are prepared to put together assorted structures and we'll focus heavily on the different elements of the display to ensure it looks its absolute best. We're the only company you need to work with to handle all your trade show wants and needs.
Trade Show Booth Customization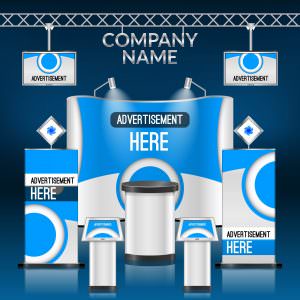 There are tons of businesses that have experienced exponential growth over the years because they've made the decision to attend various trade show events and spread the word about the services they offer to thousands of different people. Those business owners may experience some wear on tear on their displays after a while. We're capable of making replacements and repairs to keep these displays up-to-date and in the best condition.
We provide an array of products and services, including customizable vinyl graphics that you'll be able to use to address the audience and spread the message you're trying to get out. It doesn't matter how many times you need to rely on our services to help you out. We're ready to make sure you have an astonishing display that truly stands out.
Trade Show Organizer Partner
If you're someone who organizes the trade show events and you're in need of professionals who can create a variety of different displays for those who are attending, you can reach out to us and we'll be sure to help.




High Value Signs has the resources and tools needed to produce some of the best visual graphics for trade show displays. We'll work hard to ensure you're impressing the attendees and getting a great return on the investment you're making.
Free Tradeshow Display Consultation
If you'd like to have the most aesthetically pleasing displays for your next trade show event, let High Value Signs work directly with you. Our goal is to ensure your display is a huge success, leaving you with tons of potential clients coming forward to find out more information about the business you're running.
Call High Value Signs today at (214) 571-7032 for a Free Consultation with a Trade Show Expert!