Vinyl Lettering
View Vinyl Sign Gallery
Instantly display your most desired organization details and get your brand seen and remembered with completely custom window signs and vinyl lettering!
Your clients know where to locate specific business details when they approach the door of any store. When a new client is unable to get your business licensing info, hours of operation, contact information, or even your brand name, they may continue to a provider that provides the needed information more readily, and leading to lost income for you. Professionally produced vinyl lettering is a low-budget and high-impact way to achieve this.
These attractive vinyl products are individually cut from a high-quality, durable vinyl material perfectly suited to match your other branding elements and desired application. Cut Vinyl Letters can be adhered on almost any flat surface from walls to windows, trucks to boats. Anytime your business needs to be found, High Value Signs will build the vinyl lettering needed to complete the job.
Call High Value Signs today at (214) 571-7032 for a Free Consultation with Vinyl Lettering Expert!
Professional Business Vinyl Lettering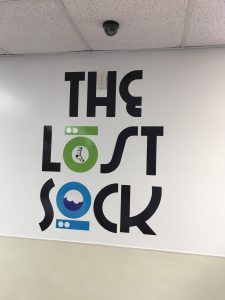 Every shop has varied hours that it is open for business operations. Many businesses only open their doors during defined hours and days. How you provide your customers with this information is an imperative component of the continued growth and customer perception of your organization.
Brand cohesive vinyl window lettering shows potential customers that your store is open for business and that you are invested in your brand. When potential customers can see that you care about your business and brand, this shows potential customers that you care about delivering high-quality goods and services. High Value Signs lets you show just how much you care with effective and affordable vinyl lettering and skilled, professional installation. We customize all of our signage solutions to suit your brand and business personality, making sure you get the right solution to fit your company instead of the cookie cutter results supplied by other suppliers.
When you need the perfect solution to express your proprietary corporate information, High Value Signs delivers the tools and experience you need for success.
Door and Window Lettering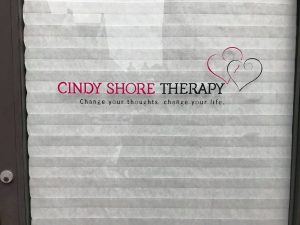 Vinyl window and door lettering is also more than just practical, it can also be eye-catching and engaging. Tailor the windows and front doors of your office or building with dazzling messaging, seasonal offers, corporate information, or improve your temporary window displays by incorporating 3-dimensional features. The flexibility supplied by individually cut graphics and lettering makes it easy to change the size, color, and font of your cut vinyl door lettering to provide that unique or elegant look and feel you've always hoped for.
Vinyl lettering could be used for every type of business. Whether or not you run a retail store, restaurant, office, service provider or manage your business primarily from your vehicle or home, we help build your brand visibility.
Commercial Vehicle Lettering
High Value Signs manufactures professional full and partial vehicle lettering, wraps, and graphics to gain exposure for your business on any type of vehicle from cars and trucks to buses and boats. From complete wraps to individual lettering, we offer high-visibility vehicle graphics to meet your budget, marketing goals, and business needs.
Vehicle lettering can also help you avoid potential legal trouble. Some facts are required by law on a corporate vehicle, such as state licenses or DOT details. We have experience with our local legislation; we use that knowledge to make sure your cut vinyl lettering is of the correct size, placement, and color so your information can be readily identified and understood by regulatory and government agencies.
Full-Service Sign Company
High Value Signs is your neighborhood custom signs and graphics partner. Our dedicated team of signs and graphics professionals manage every attribute of your custom signage from the free introductory consultation through to the attractive installation of your signs, lettering, and graphics. From an individual image or a complete collection of business signage, our team of professionals are there every single step of the process.
Our company focuses on sustainable practices when possible. We employ the best resources, materials, and processes to decrease our impact on the environment and eliminate waste all while saving you more money. Our skilled installation experts are concentrated on accuracy as well. We ensure that your final product is correctly aligned and is without any warps, tears, or rips for an attractive and eye-catching finish.
Free Consultation
At High Value Signs, we take care of any vinyl lettering job with a perceptive eye for details. Our dedicated and courteous team members get the job done properly, each and every time. Any time your business requires a sign and graphic company, make us your partner of choice.
Call High Value Signs today at (214) 571-7032 for a Free Consultation with Vinyl Lettering Expert!